One thing I like to do is to browse various projects that have been shared on PCBWay, in this case its a Pinguino board that uses a Pic 18F2550
Now, this board is designed to be used via the Pinguino (Arduino) IDE and it loos like a good soldering exercise with easy to add parts, that is not surface mount
Features
This version of the Pinguino board is built with a Pic 18F2550
The characteristics of this board are:
·        18 digital input/output with 5 shared analog inputs,
·        UART for serial communications,
·        2 fast PWM outputs ( 3000 Hz ),
·        5 analog inputs.
There is one switch to reset the board. When reset is held, the board is in bootloader mode waiting for an upload from the development computer for 5 seconds. After 5 seconds, the current program is run.
This board can be powered by :
·        USB Connector
·        Jack Connector ( 7V – 20V)
·        External 5V Power Supply
Schematic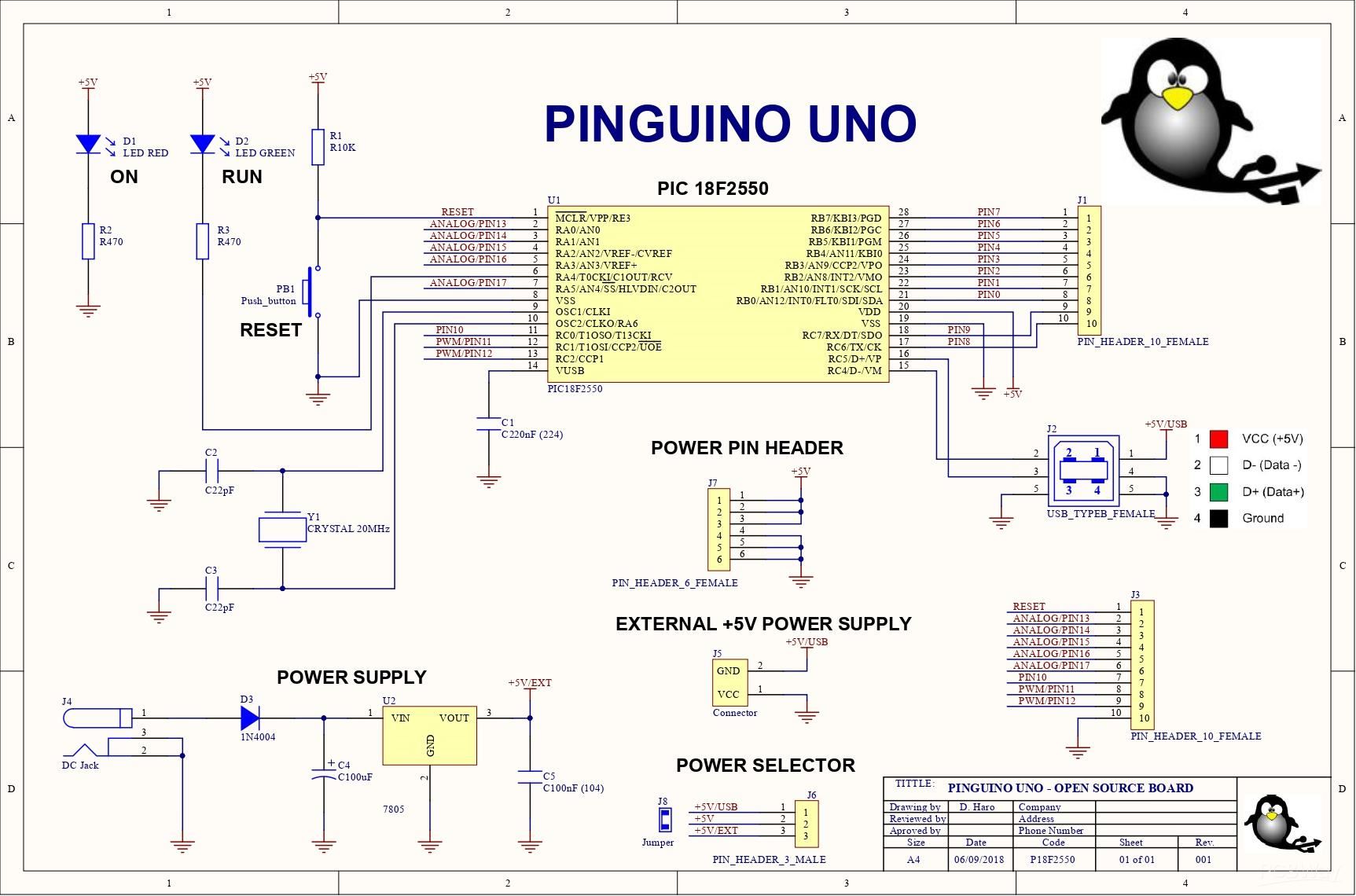 Link
You can use the following link to get $5 of credit towards the PCBs from http://www.piclearning.net/go/pcbway
The project link is https://www.pcbway.com/project/shareproject/PINGUINO_UNO_PIC18F2550.html